All organizations periodically face difficult financial reporting and accounting issues and the current economic climate is increasing the challenges faced by the business.
In trying to sort through these issues on their own, organizations typically waste time and resources.
Good professional advisers can strip away much of the uncertainty. And confusion which can surround the application of accounting standards and reporting practices. And enable relevant commercial outcomes.
Vinasc's Audit practice is best placed to support clients addressing their accounting and financial reporting challenges.
Vinasc has significant resources and expertise in both Vietnamese Accounting Standards and International Financial Reporting Standards. Specific services cover:
Assisting with complex financial reporting, systems and accounting challenges

Advising on the introduction and interpretation of new and existing accounting standards, both local and international

Providing accounting support for due diligence and tax assignments

Seconding Vinasc professionals with appropriate accounting and finance skills to work under client's supervision.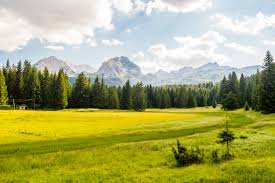 Vinasc's accounting services are also helping organizations around the world adopt International Financial Reporting Standards. Providing practical support to smooth the transition.
Successful organizations, whether they are private businesses or public sector entities, ought to continually examine their performance, seek opportunities to enhance operational efficiency, and take advantage of opportunities arising from technological innovation and changes in consumer behaviors to stay competitive in this ever-changing business environment.
Our Consulting professionals can help you to take advantage of change – not simply reacting to it – and that gives you the ability to transform disruptive forces into measurable and sustainable value.
Improving business performance, turning risk and compliance into opportunities, developing strategies. Also, enhancing value are at the core of what we do for leading organizations.
Our professionals combine strong technical capabilities with relevant industry experience and the ability to offer practical advice which draws on Vinasc's extensive domestic and international resources and embrace cross-disciplinary approaches to important business issues. We will work with you as colleagues, shoulder-to-shoulder until we deliver the results that matter to you.
Finally, if you are interested in Vinasc's accounting services in Vietnam, please contact us. As a result, we will send a letter of quotation for your consideration.